BG East - Austin Cooper vs Z-Man (dude, hands, floor, file) .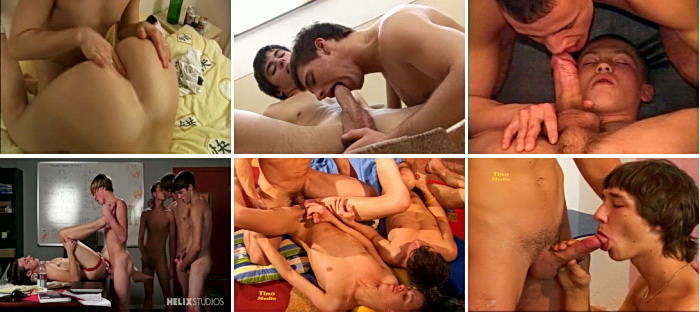 When finally we get Austin Cooper and Z-Man face to face at ringside, fireworks are set to explode. The two stand firm, noses inches away from each other, staring the other man down. "I'm going to make you 'flex out,'" Cooper growls. "Yeah?" Z-Man retorts, his eyes like lasers firing through Austin's pupils. "Yeah," Cooper smugly affirms, with an assertive drawl. Z-Man stands his ground: "I only flex when I wanna flex." Ordinarily, these two men would oil up and flex for passport photos, but leave it to a couple of egomaniacs to resist doing what they usually love to do, turning even this into a battle of wills.
Austin and Z-Man are two Grade-A egoists, each an accomplished wrestling star in his own right, each making his third BGE appearance here. In their first match together, the wildly popular stars are determined to outshine the other, after two well-publicized and well-received previous showings against some pretty impressive competition. Frankly, in the days and hours leading up to the match, the staff here had a difficult time accommodating their relentless competitiveness. If we tossed one of them a cold bottle of spring water, the other demanded an identical bottle of water - of equal status and value - artesian, not distilled, most definitely not tap, chilled to the same temperature as the other's. Rumor has it that on the day of shoot, Z-Man sat in a taxi with the meter running, waiting for Austin to arrive, so that Austin would have to wait on him, instead of the other way around. Their contracts stipulated that neither would enter the ring before the other - and it took ridiculous amounts of planning to ensure that the rather bizarre - well, silly, really - clause be honored to the nth degree. In the end, it took a fiery "Hell No!" from The Boss to stop them from wearing indistinguishable red-white-and-blue trunks to the ring, the decision to award the colors to Cooper ultimately decided by a coin toss - and, even then, both men asserted a right to closely inspect the coin - before and after the toss.
The one-upmanship of the long prologue leads to a showdown at ringside, with chips on both wrestlers' shoulders. It is hard to miss the tension in the air, the buildup of weeks of negotiations and contract rewrites. Despite comparably immense egos, the wrestlers are strikingly opposed in personal style. Austin is the definition of "strapping" - tall, blond, thickly muscled, honey-colored tan, a Nordic Samson who played every sport in the book in prep school and college. Slightly smaller, with finer features, Z-Man defines "suave" - smoldering dark eyes, a perfect smile and zinc-white teeth, Playgirl and fitness model turned hellraiser, whose idea of a night out is a dance
floor
and a cold bottle of Cristal. The letterman and the lover boy were destined to lock horns from the beginning. And we let it happen! And what followed is a stunning match of epic proportions!
There is something strange and yet sensual about bending another man to your will and then f orcing him to pop his peaked and pitiless biceps for the cameras. As Fall 1 starts, a test of strength proves how closely matched the two fighters are in power and resolve, and the two stars' finely crafted brawn thickens and bulges under the stress of the clutch. Extraordinary muscle pops and bulges and butts are shown off in high relief. Austin makes good on his promise and works Z-Man over but good, cornering the handsome model and driving knuckles, shoulder, and knees to the man's fully pronounced grille of abdominal muscles, barking, "Flex those abs!" Then on the mat he scissors Z-Man's waist between his bulging thighs and pummels his ribcage, while commanding him to flex. Z-Man writhes and drags himself (and Coop along with him) to the ropes, but Austin's hold is too tight, and Coop is irresistibly strong. Amazingly, Austin pulls himself up by the ropes, on the strength of his arms alone, never loosening his scissor on Z and dangling the
Playgirl
model like a free weight, squeezing till Z-Man concedes in the manner Coop insists on, a strained and compulsory double bicep pose. "That's right! Pose for me, pussy boy!"
Coop opens Fall 2, diving off the middle rope onto Z-Man, who is still shaking the cobwebs out of his head after the rigors of the first fall. After a sound re-thrashing of Z'man's stomach, Austin moves up the torso to squeeze and knead Z-Man's symmetrical pecs. But the tables turn when the tormented victim slugs his tormenter square in the jaw and locks him in a headscissors. Then, he hoists Austin up on his back in a brutal hangman hold, in which awkward and painful position a submissive Cooper must strike a bicep pose of his own before Z-Man will release him. This could be a serious game - and match - changer!
The action turns increasingly brutal and bizarre in Fall 3 - more clawing and a steady stream of body blows of a f orce that would leave less fit men crippled for months. These
dudes
really want to mess each other up! All the mayhem leads to a grueling tree of woe - the epitome of man subjugating man - and just when you think the two men have taken things as far as they can go, they surprise you with either an amazing hold you could not see coming or a sudden surge of brutal emotion that threatens to drive this alley cat fight beyond the pale. Austin Cooper versus Z-Man is one of the most riveting matches in recent history, and one that will be a reference point in years to come in any discussion of either Cooper's or Z's ring prowess, as once again BG East sets the standard for underground wrestling entertainment. (Warning: Beware pale imitations! They're bound to disappoint!)
Format: mov (QuickTime)
Duration: 31:35
Video: 960x540, AVC (H.264), 2317kbps
Audio: 106kbps
File
size: 562.0 MB

FIND MIRROR DOWNLOAD



Customers Who Downloaded This Item Also Downloaded:
Hunks and hammocks for, the bi win, kinky, fuck!
Ziggy star, playing doctor three bisexual tit.
She - came in my ass.
Shiri gets: loved up and fucked after, her date!
Roberta cavalcante and friends part2...
Leggy kinky kora jacks off 2016 kink, with!
Guys Kissing: Guys Making Out in Movies + TV! BG East - Austin Cooper vs Z-Man (dude, hands, floor, file) - Gay Pop Buzz


| | |
| --- | --- |
| Last search keywords | gay manner cowboy boots with curved gratuity, gay hard muscle, george bush on gay marriage, gay and lesbeain wedding planers in ct, uk porno gay sexual congress video gay boy unencumbered talkie, white-hot muscle daddy, guy daddys and dads do thei boyies. |
| TAGS | MUSCLE HUNKS NUDE MUSCLE HUNKS; BLACK COCK BOY MALES; GAY ASS FUCKING MOVIES; PRONTOS TWINK BAI IN ROYAL OAK MICHIGAN; GAY EROTIC ART XXX WARNING EXTREME; SYRACUSE SOCIETY AND CULTURE BOY HOMOSEXUAL AND BISEXUAL; FREE FUL LENGHT TWINK VIDS; GAY HARRY BLACK LONG COCKS PHOTOS. |
| | Huge Gay Cocksucking, Gay Streached Ass, Boy Porn Movie For Sale, Gay Locker Rooms Stories, Little Boy Guy Movies, Gay Male Twinks Xxxx, Hyperboles On Gay Association Issues. |
Partager cet article